MRI Medical Radiation Technologist, Radiology Services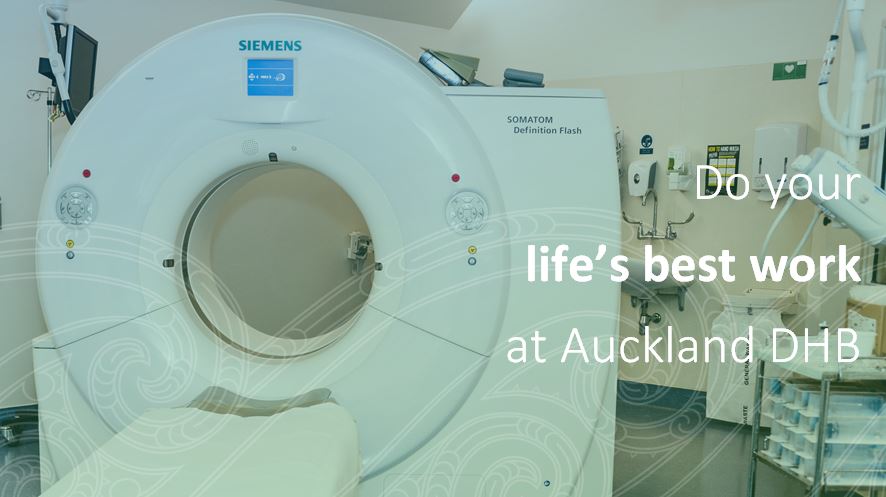 Are you an experienced/qualified MRI Technician interested in joining our highly-motivated and friendly team at Auckland DHB?
In this role you will be responsible for the scanning of paediatric and adult patients across all clinical modalities working shifts between 8 am to 8 pm, Monday to Friday and participate in the on-call roster outside of these hours.

To be successful in this role, you should:
• Be an experienced MRI Radiographer
• Have registration with New Zealand MRT Board with current Annual Practising Certificate in MRI

Click here to view the position description

For further information about the role contact Kathy Dryden on kathyd@adhb.govt.nz


About us
Auckland District Health Board (Auckland DHB) is one of the leading healthcare providers and the largest teaching hospital in New Zealand offering a wide range of tertiary and quaternary clinical services to a large and diverse population. We have state of the art facilities and provide our services from three hospitals – Auckland City Hospital, Starship Children's Health and Greenlane Clinical Centre.

Here is what we can offer you in this role :
• Working within a dynamic, supportive and multidisciplinary team
• Full orientation and on the job training, formal supervision and professional development opportunities.
• A great team environment and supportive work culture
• Subsidised gym membership, free gym classes run by 5Points Gym
• Discounts at a variety of businesses, free eye test
• Opportunity to work with some of the best in business!

About the department
Our Radiology Department provides Radiological services to our patients from all three sites with Paediatric Radiology in Starship Hospital and outpatients in Greenlane Clinical Centre and this role rotates to all three sites on a roster basis. We provide regional, national and quarternary level services so the workload is varied, challenging and interesting.
The Radiology Department has 3 MRI scanners:
A 3T Siemens Skyra scanner located at Greenlane Clinical Centre for out-patient examinations.
A 1.5T Siemens Avanto scanner located at Auckland City Hospital, this is mostly acute and in-patient work.
A 3T Siemens Sykra located at Starship Children's Hospital, this is a mix of in and out-patient paediatrics and some adult work.
To apply please click on the 'Apply' tab below and submit your application online attaching your updated CV and Covering Letter. For help with your application please email, Sonu Anand, Recruitment Consultant on Sonua@adhb.govt.nz or on 0211083241 quoting ref # AUC09456.
Click here to view details about our recruitment process

For the largest health sector job board in New Zealand, visit www.kiwihealthjobs.com